If you're having trouble hitting your numbers, you may be an order-taker!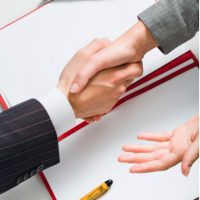 What do I mean by Order-Taker?
An order-taker is a salesperson who is  so knee-deep in the accounts they are working  and the inbound requests they are responding to that they stop prospecting.
Don't get me wrong. This can be a great cushy life – but, if you're not consistently taking some actions to fill your pipeline with new, fresh opportunities (hunting), then I promise that your savvy sales chops are getting rusty – and you are running the risk of a pipeline that dries up!
Watch the Order-Episode of The SellOut Show! 
It gets worse! Order takers often become so reactive to the urgency that is right in front of them that they don't even grow and service their existing accounts to their maximum value.
It's a trap!