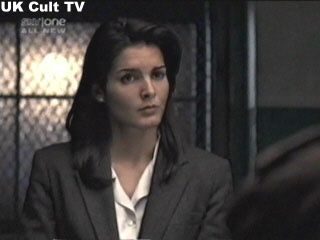 When I was first getting started building my Investment Management business, I was terrified of meeting with clients. I had the education. I felt confident that I could help, but I was afraid to ask for the business. I was afraid I could not connect with the customers.
What to do about my insecurities?
So, I came up with this great idea. I was a big fan of Law & Order at the time. It was when Angie Harmon was on the show playing a no-nonsense, beautiful, composed attorney. She always kept her cool and she always had it together. And, she looked great doing it!
Wondering how to go from 5 to 6 figures in sales? Check out this Free eBook: http://ebook.solidsixblueprint.com/solid-six-ebook/
I decided I would "be" Angie Harmon in every meeting. I dressed the part and I acted just like she would in all of the conversations.
It worked like a charm.
Every meeting I walked in with the confidence and poise of Angie Harmon. I listened like she did. I spoke calmly and clearly just like she always did.
I constituted myself as someone successful. And people responded.
People opened up to me and I found it easy to take my time to hear what they wanted and make solid recommendations. Then, I confidently opened the conversation to ask for the business. I calmly pulled out the paperwork at the right time. And the prospects became clients over 80% of the time – in the first meeting.
Find the person who you can "be" to take your business to the next level. Maybe it's James Bond, or Cat Woman, or a mentor. Put yourself aside and act the part.
Soon, it will start to come naturally! And you will be who you wanted to be and enjoy the same success!
Love your icons UP!
The Irreverent Sales Girl