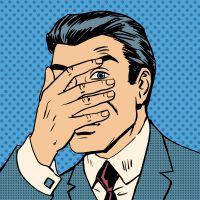 So people, let me know if this has ever happened to you! Didja ever have a super duper embarrassing moment while you're trying to sell to the VP of Everything and the Mucky-Muck of Important Stuff?
What did you do about it?
Click to Watch the "Embarrassing Sales Moments" Episode of The SellOut Show! 
Done well, those moments can help you make a meaningful connection that actually leads to sales! Here's how you do it.
Continue reading Turn That Super Embarrassing Moment into a Sales Advantage →