A lot of us spend our time lamenting over every last minute of the "deal that got away".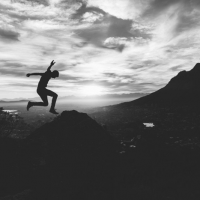 But, when was the last time you deconstructed the deal you won?
Here's why I ask.
There was ONE moment that changed everything in that deal you won.
Everything was merely conversation up to that moment.
Buy-in? Sure.
Discovery? Absolutely.
But, there was that ONE moment when the lights went on for your prospect. The point of no return.
Can you find it? Can you replicate it? Can you see where it's missing in the deals that have gone dark?
Want to know how?