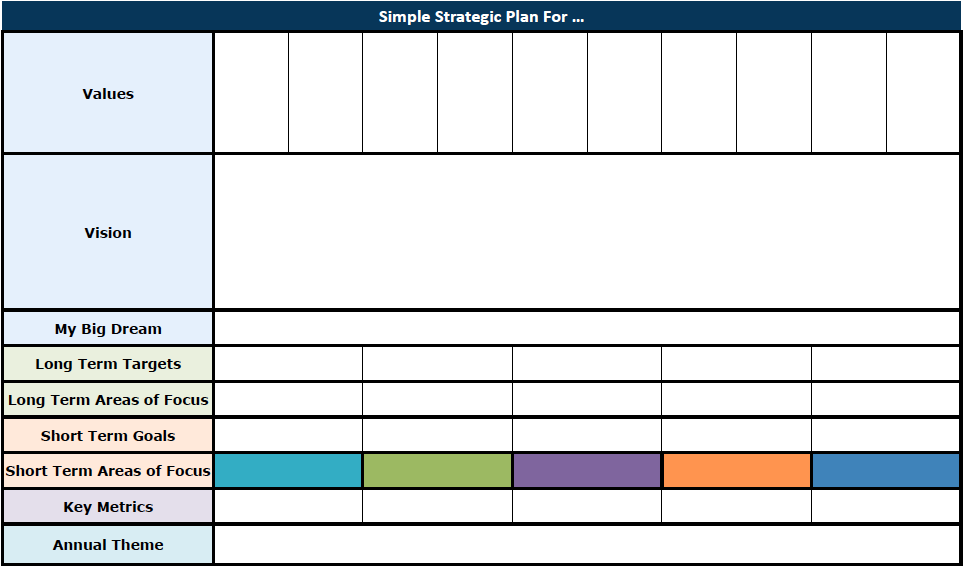 Today was the day I put pen to paper for my 2017 plan.
Perhaps you've just done something similar. I use (and LOVE) the Simple Success Plan. It puts everything for my business and my sales planning onto ONE PAGE. I can easily tweak and modify it throughout the year.
It keeps me grounded and on track.  
Wondering how to go from 5 to 6 figures in sales? Check out this Free eBook: http://ebook.solidsixblueprint.com/solid-six-ebook/
When I got to the part called "Vision", I had to Iook at how I REALLY wanted my business to be. And also, of course, my "real life" (the two go hand-in-hand – GO FIGURE).
What I realized was…
It is HARD to write down exactly what I want because I "shouldn't" want it that way.
…Like I'm not allowed to want it that way. Like – who am I kidding?
Some examples:
Money
I want money to flow into my business hand-over-fist – while I am only doing the things that I love to do and feel like I have all the time on my hands to do it.
"NOOOOOOO… ", my little voice screams out in my head. "YOU CAN'T DO THAT! If you make gobs of money, you have to work your a** off to do it! How dare you say such a thing. Besides money is a terrible thing to want, dontcha know?"
So, I don't write it down. (Even though, it's what I really want.)
Another bold, audacious vision:
Power
I feel great every day with unbridled energy – each new day is like a new experiment and I have plenty of "oomph" to get it all done!
My little voice leans back, arms crossed, looking at me sideways (I think it's even tapping its toes) "Really? Ha! YOU? With your habits? Tell me another one!"
So, I don't write it down. (Even though, it's what I really want.)
Fame
And another one pops in.
I want hundreds-of-thousands of subscribers to my YouTube channel this year, with requests from Forbes, and Inc., and FastCompany, and Ellen DeGeneres to come spread my wisdom (and hilarity) about "Bringing A Dash of Dignity to The Art of Selling" – being on the stage with tens of thousands cheering and waiting to gobble up my next book or blog post or appearance on some cool TV show.
My little voice is having an apoplectic fit now. It is actually rolling around on the floor, holding its belly, laughing hysterically – tears streaming – saying "Please, my sides, you're hurting me. I. Can't. Take. It!"
So, I don't write it down. (Even though, it sounds like a lot of fun.)
My final one.
The Sell Out
I want peace, and love, and happiness, and joy, and abundance, and the ability to stay present and surrender to challenges, and have the serenity to know what I can change and the wisdom to know the difference and [Insert Warmed-Over Porridge Here].
And, my evil little voice breathes an audible sigh of relief. Sits back and says "Yeah. That's a good one!"
So I write it down.
And I leave, ready to go back to the life I settled for last year and the year before and the year before that.
…Unless, I don't….and I get the eraser…And I write all that other stuff down ANYWAY!
Take THAT, little voice!
And that is my story about writing my 2017 Simple Success Plan. (Does it sound Irresistible now? You can try yours here: http://simplesuccessplans.com/lm/blueprint/?utm_source=site&utm_medium=home&utm_campaign=button-link)
Have fun and …
Love 'em ALL up!
The Irreverent Sales Girl
To get the Totally Irreverent Tuesday newsletter (where I send the good stuff that I don't share anywhere else), go here: bit.ly/IrreverentTuesday.